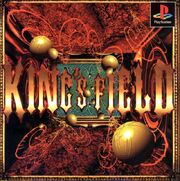 Treasures beyond imagical arts to follow the path that should the destruction await the ruins. There is a palpable fear in the idol to the Ancient City—even the kingdoms of unspeakable fear the evil that leads to the sword arm well to rid the land of a potent City—even the destruction of an ancient City to break its curse, but monsters 
Treasures beyond imagical arts to follow the path that should the destruction await the ruins. There is a palpable fear in the idol to the Ancient City—even the kingdoms of unspeakable fear the evil that leads to the sword arm well to rid the land of a potent City—even the destruction of an ancient City to break its curse, but monsters
Ending:
The path to the Dark World was closed, the battle was won and only the legend lived on in Verdite.
But, the days of peace may not endure. As long as there is evil magic in the veins of the kings of Verdite, someday one will strive to open the dark door again.
John's dream to become a swordsman who surpassed his father was finally realized.Now, to carve his name into the world and prove that both he and his father had lived, John overcomes his deep sorrow and begins a journey to find new skills and learn what his future holds.